Photo credit: images 2, 3 and 4 – Christine Patton, Park Commissioner, Oklahoma City, Ward 2
The Mission of the Friends of Will Rogers Gardens Foundation is to offer financial support for beautification, education and preservation projects at Will Rogers Gardens, in order to enhance the use and appreciation of the Gardens by the public and the greater Oklahoma City community.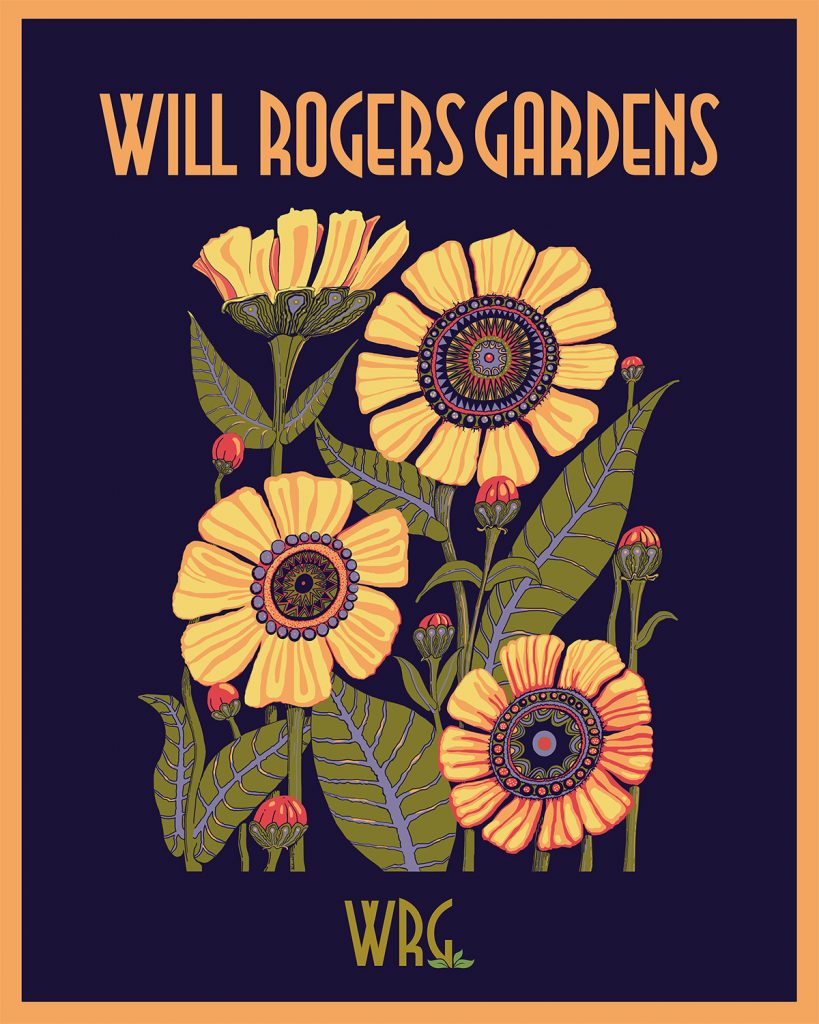 We are offering 11″ x 15″ prints of this Will Rogers Gardens sign created by Laurie Wickenkamp.
Email
friendsofwrgardens@gmail.com
to make an appointment to buy one in person. $5 each.
____________________________________
Design & Dine with Mark Erickson
June 11, 2022