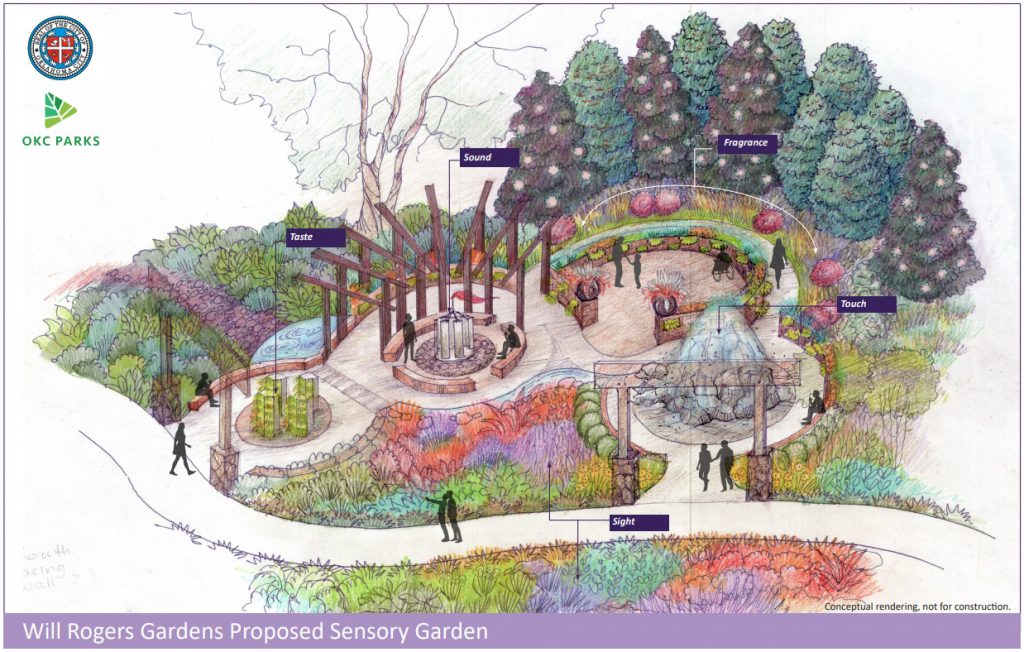 The desire to provide a gardening space accessible for special needs children as well as adults brought Dr Hank Asin to propose a Sensory Garden at Will Rogers Gardens.
The proposed Sensory Garden design provides a stimulating journey through all the senses: sight, sound, smell, touch and taste. This garden will be wheelchair accessible to enable individuals of all abilities to use and enjoy the garden with ease.
Plans include vertical planting structures for edible plants, tactile walls, a fountain & water recirculation pool, a grand wind chime, kinetic art piece and garden beds with plants to touch, taste and smell.
OKC Parks Department has projected the total cost of the project to be $200,000.
Please consider donating any amount to help build the Sensory Garden at Will Rogers Gardens.