Memory Garden Ribbon Cutting Ceremony, June 26, 2021
The Friends of Will Rogers Gardens Foundation, along with Oklahoma City Community Foundation Parks and Public Space Initiative, Memory Garden Founder Dr. Germaine Odenheimer join the public in celebrating the opening of the new Memory Garden at Will Rogers Park.
According to the Alzheimer's Association, there are currently more than 64,000 Oklahomans living with Alzheimer's disease, and over 223,000 family and friends providing care. These statistics, combined with personal and professional experience led local neurologist, Dr Germaine Odenheimer, to propose building a Memory Garden at Will Rogers Gardens.
A memory garden is a specialized garden designed for people with dementia/Alzheimer's disease to share with their families and caregivers. The garden will be enclosed to reduce the risk of individuals wandering away. It will be wheelchair/ADA accessible. Seating areas will be included as well as shade and water misters to reduce the hazard of heat related illness. A raised bed format will be utilized for additional accessibility. The plants will stimulate the senses, but also be non-irritating and nontoxic. The space will be conducive to gatherings and activities for the population served. Although designed specifically to address the growing population of individuals suffering with dementia/Alzheimer's related diseases and their families/caregivers, it will also be open to all visitors of Will Rogers Gardens.
OKC Parks Department has projected the total cost of the project to be $110,000.  The Oklahoma City Community Foundation has awarded the project a $20,000 Parks and Public Space Initiative Grant. There is a Special Condition of the grant. FWRGF must provide a $10,000 fundraising match.
We are looking for 10 individuals/corporations to donate $1000 each as Ground Breaking Sponsors. Sponsorship signage in the garden area will list our Ground Breaking Sponsors with your choice of listing you name/logo/"in memory of" on that signage.
Please consider becoming a Ground Breaking Sponsor – $1000
$1,000.00Add to cart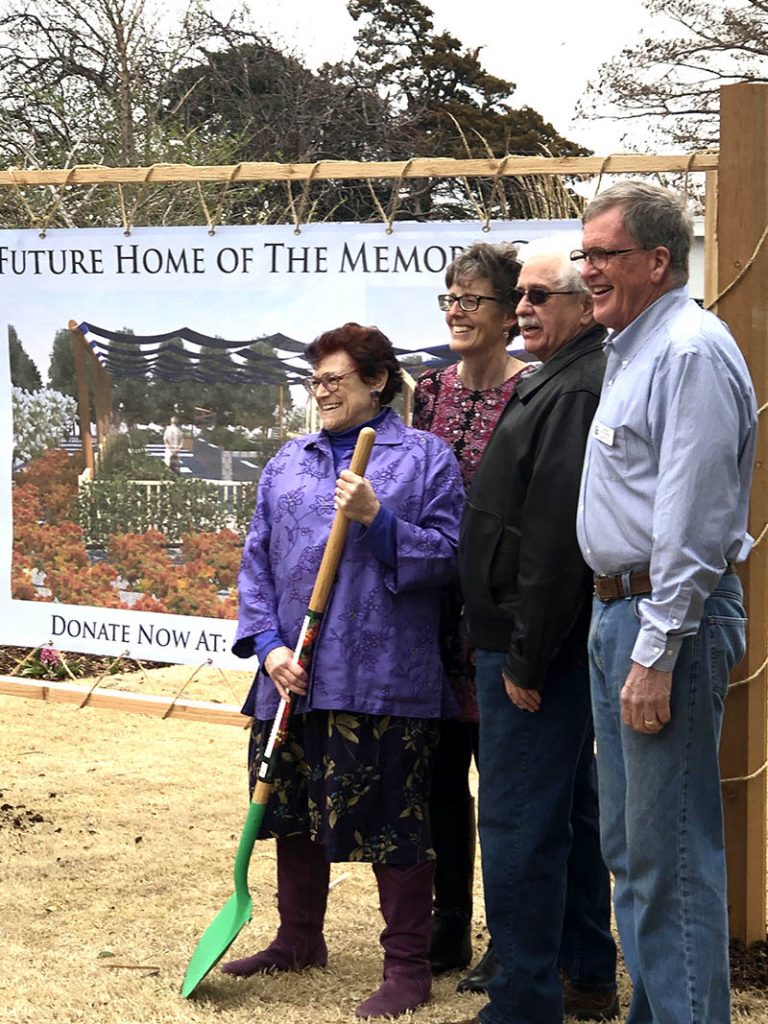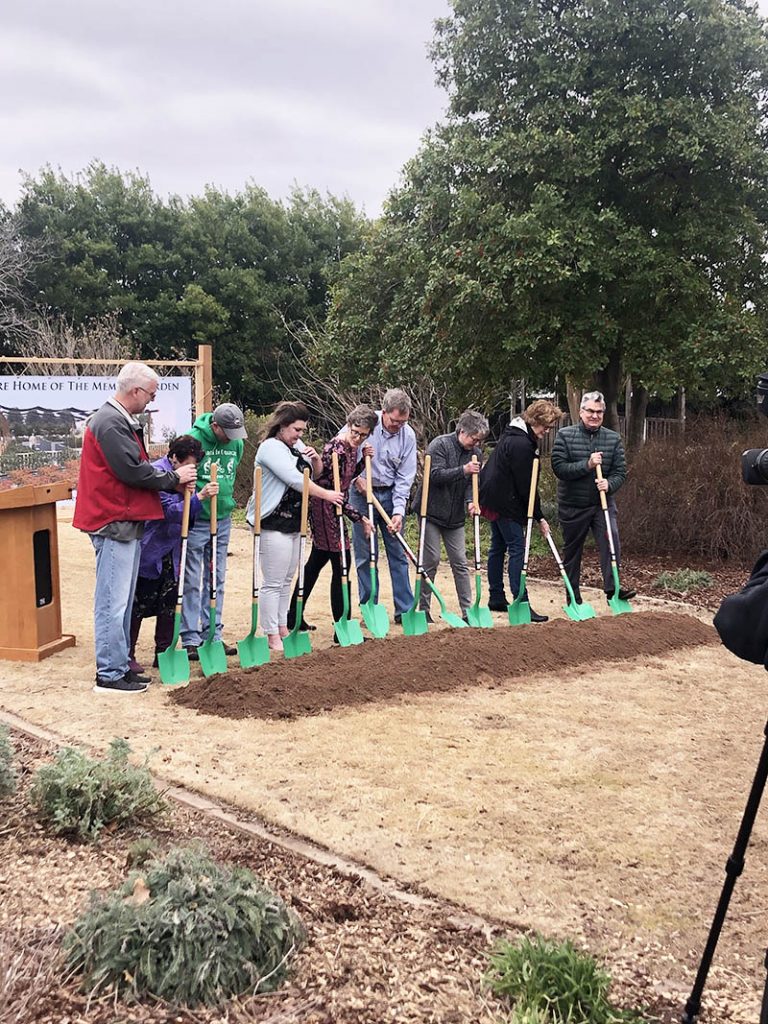 Beyond ground breaking, there will be an additional $80,000 dollars to raise.
Please consider donating any amount to help build the Memory Garden at Will Rogers Gardens.